Today, there are plentiful online dating sites suited for men and women with different needs, but there is one specific category which is often overlooked, which is why there are not many specifying in this particular niche – transgender. Maybe it's because it doesn't fall under the "straight" or "gay" group, but this is not important any more, as we now have TransgenderDate.com.
TransgenderDate is a platform aimed at helping transgenders connect and socialize. With a community of over 110,000 worldwide, the majority – around 80,000 – are located in the US, Canada, the UK, Iran and the Netherlands. As mentioned above, this specific market is still young and not yet mature, so let's see how TransgenderDate is doing in tackling this problem.
First impression

You may be excited if you have been waiting a long time for a transgender online dating site, but you may not feel so once you open the platform's website. It appears simplistic, basic and boring, in a sense, with no hint of excitement whatsoever. The fonts used are minimalistic and old-fashioned, to a certain degree. However, there are the trademark transgender colours of powder blue and baby pink.
But we shouldn't judge a book by its cover – when you look more closely, you will see the navigation is seamless and intuitive, and the simplicity reflects the mission of TransgenderDate, which is more about offering a safe and friendly environment for transgenders, and not about being too pushing. As a matter of fact, TransgenderDate states, from the very beginning, that it is 100% free of charge to use.
Registration and creating a profile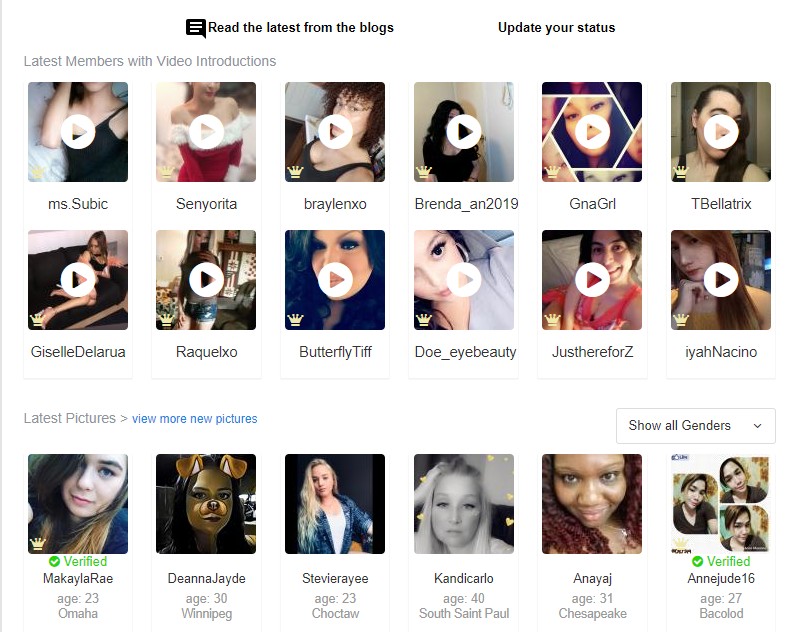 Many other sites give you the option to sign up with your Facebook or Google account, but TransgenderDate doesn't provide this option, which means you have to fill in every single detail about yourself. This said, the process is not complicated at all, and can be completed in less than a minute. All you have to do is specify your gender from eight options, what you're looking for, a username, email address and your current location. There isn't even an email verification. Make sure you pick your username carefully as you won't be able to change it, ever.
TransgenderDate states that all profiles on their site are verified, which means your profile will need to be verified. Click on the "Verify" button on your profile page and you will be given a number you will need to write on a piece of paper. Then take a selfie holding this piece of paper and upload it. Once the verification is complete, this photo will be deleted so you don't need to worry about looking good – it won't be displayed on your profile. It can take up to 24 hours for your profile to be verified, but usually it doesn't take that long.
While you're waiting, you can, in the meantime, complete your profile more thoroughly to help you attract more potential partners, such as age, weight, eye colour, relationship status, religion, income, and more. Nothing is obligatory, but we do recommend providing as much details as you can so you will stand out from the crowd. You can even add music to your profile, which not many other sites offer.
Users can also upload up to 500 photos to their profiles, but all photos must be pictures of you, and need to be verified as well, which can take up to 12 hours, but usually it's much quicker. If you wish to upload nude pictures of yourself, you can, but they will need to marked as for "friends only" (only visible to people in your friends list) or "private" (only accessible with a password you provide to other users). Normal photos can also be specified for friends only or private if you wish. Just like the details in your profile, nothing is mandatory, so you don't have to upload any photos, but be warned that you will not get as much interaction.
Quality of Profiles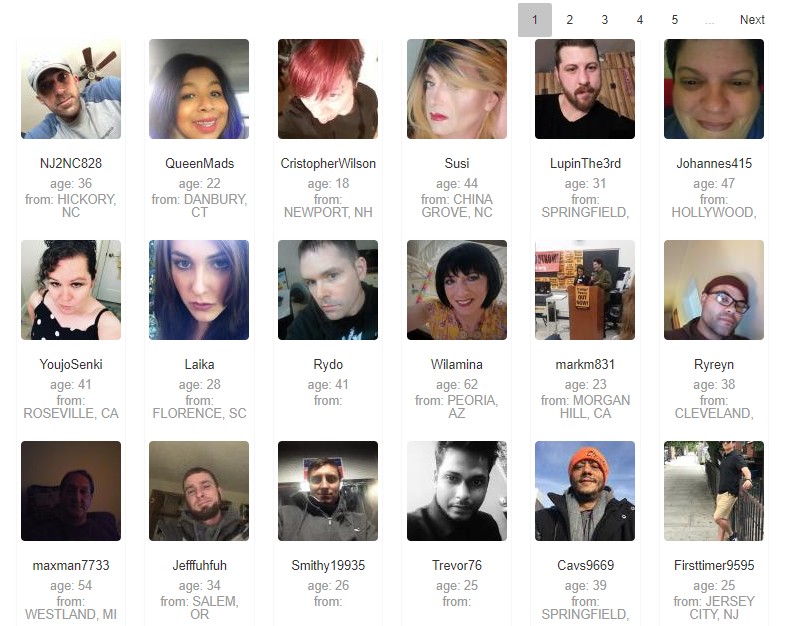 Although most details in your profile are optional to fill out, we noticed that the majority of users have their profiles as detailed as possible, and there was not a single one without a profile photo. The response time for members to reply was also extremely quick, and every message got an answer. TransgenderDate is more like a community of enthusiastic of like-minded people who come not only for sexual and romantic interests but also to find friends and people to chat with. The member database is fairly diverse, with some users who are merely curious of various transgender-related aspects.
A variety of communication tools
Unlike many other dating sites, TransgenderDate is complete free of charge to use – their mission is to create a safe environment for transgenders to interact, so the authenticity of its users is its main concern. As a result, only those who have had their profiles verified are able to access the site's essential functions. There are a couple of services which are only available to those with a profile picture too.
Messaging and instant chat – this is the principle communication tool for any dating service. TransgenderDate provides both instant messaging and email exchange functions. Emails are usually longer and don't require instant replies, like instant chat does. Emails can also contain images and other attached files, which instant chat does not provide.

Chatrooms and message boards – If you're unsure of what you're looking for, TransgenderDate's chatrooms and message boards is the best option to have a mingle and chat with the transgender community. Message boards can be used to discuss anything – including transgender-related topics as well as other topics.
Blogs – this is a service that members are encouraged to use to blog about anything they find interesting. You can also read posts about a range of topics, transgender-related or not. If you're not up for writing your own blog, you can leave comments on other people's blogs. Blogs is one of the functions you will need to have a profile photo to have access to.
Flaws
Apart the so-so design of the site, as we discussed earlier, TransgenderDate's flaws do not stop there. Other things it is missing include the following:
Mobile app – apps are the way to go, not just for online dating sites, but for most sites nowadays, so we don't know why TransgenderDate didn't bother to make one. The only way to access the site with your phone is via a browser, but it is a well-optimized one. It doesn't load as fast as it should, but it's not too slow either, which is probably why they think this should suffice.
Customer support – TransgenderDate does have customer support, but it's extremely limited, and you can only contact them via two email address – one for reporting abusive behaviour and the other for any other issues. There is no live chat assistance or hotline you can call instantly. What most people do is get help from the friendly and responsive community of members, who are always happy to help.
Verdict
Although there some minor flaws, TransgenderDate.com has done a pretty good job overall. It was not easy to create a niche dating platform, but they have succeeding in providing a safe platform for transgenders to be appreciated for who they are. TransgenderDate have gone the social-media way more than the traditional dating site way, but this has proved to work in making the community of trans people come together. The best thing is it's 100% free, so there's no harm in checking it out!