Mingle2 has been around for around 14 years – that is since 2006 – but unless you are an actual expert in the online dating industry, you probably wouldn't have heard of it. One of the main reasons why it is so well-liked by online daters is that it provides most of its functions for free.
This said, not all members are completely happy with Mingle2's services. Some say the platform is not actually free, numerous profiles are bogus and the functionality in general is anything but perfect. But we didn't just take their word for it; we have carried out our own investigation and write-up of what we believe Mingle2 is really made of.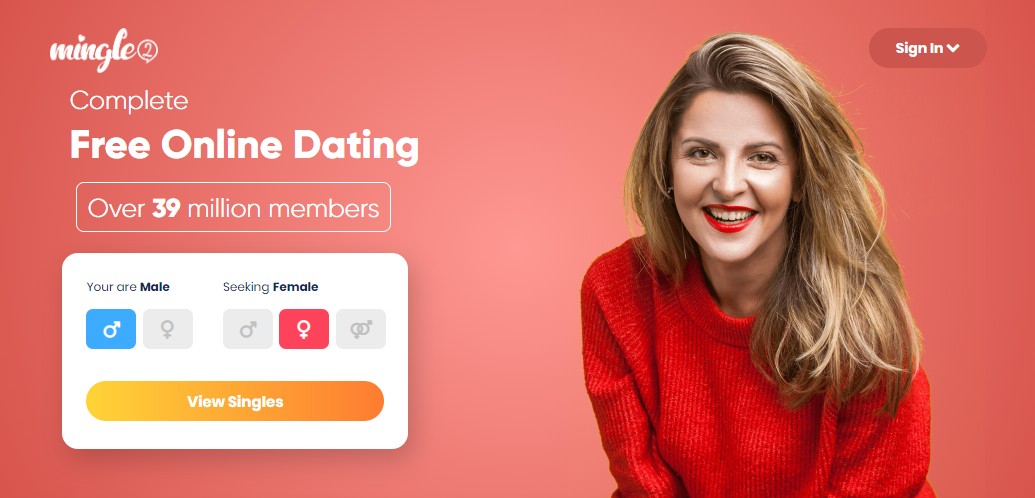 Homepage and Registration
Your love journey starts at the homepage, of course, with the first line of the site reminding users that it is a completely free dating website. But this doesn't mean that you are free from registration. All users will have to fill out a form in order to become a member and start browsing around for women on Mingle.com. The form is not long, but your ZIP code will need to be provided, which we thought was a bit too personal and thus not a good gesture. Just stating the city where you are located would have been more than sufficient.
One more thing you will have to do before officially becoming a member is to complete a long questionnaire on your personality, appearance, and dating preferences and goals. You will not be able to skip any of this so be prepared to spend another five minutes filling stuff out.
Profiles
Profiles of women are not that useful or convenient. You will find photos and a few pieces of information of the ladies they have chosen to share, such as their appearance, personality traits and dating goals, and that's about it.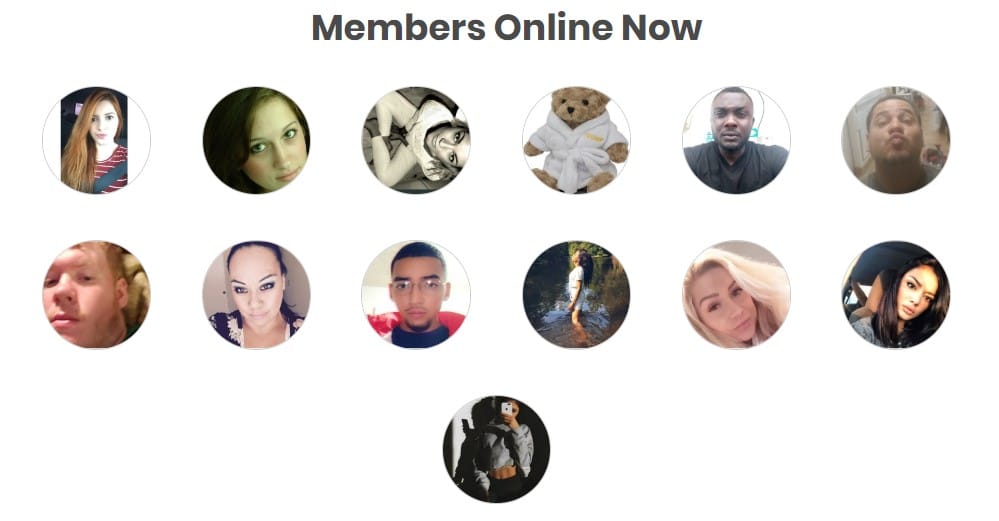 Search
Links to the most popular categories of women can be found if you scroll down the homepage of Mingle2.com. Such categories include single women, divorced women, single parents, Christian women, and more. You can also choose to browse by location, but we are sorry to say that the choice of countries is limited to not many, including the United States, but not including Russia or Ukraine.
If you are having problems finding your special someone by category, you can also try the Match function, where you can like someone's profile and wait to be liked back, similar to that of the popular mobile dating app Tinder. But this and the above method both rely on pure chance.
If you prefer having more control over your potential matches, the Search function will be a better choice. The basic search allows users to filter women by age and location whereas the advanced search add to these filters by tons more other criteria.
The results of your search will then appear as a collage, showing you the lady's name, age, status and profile photos. You can like the profiles of the girls who interest you or visit the full profile to know more about her.
Communication
Mobile phones are the norm for communication in this day in age, and Mingle2 has realized that a simple website, including mobile website will not suffice. This is why the dating platform has released a mobile app available on both Android and iOS to improve connectivity for its members. Users can stay connected to their matches anytime, anywhere, not missing any chance of a possible new relationship.
In order to start communication with a girl you are interested in, you can do so via her profile in various ways, from "nudging" her to express interest to sending her an email. Surprisingly, users can only use their mobiles to chat and not the desktop version of the site, which is a bit bizarre as you may want to sit in front of a computer at home.
Pricing
As mentioned earlier, Mingle2 states that their platform is completely free of charge to use. Well, it is true that most of their features are free, especially the most essential ones, likes viewing profiles and sending messages, but we can't say it is "completely" free, as there are some functions that can only be unlocked by paying.
For $7.95 a month, members can upgrade to the MinglePlus membership plan, gaining access to several more features. Two of these features are the possibility of browsing in private mode without anyone's knowing and being able to know when someone has read a message you have sent them. So, we can't call Mingle2.com "completely" free after all. Feels like you have been misled, doesn't it?
Safety
The most important thing an online dating user wants to know is if the site is legit. At first glance, Mingle2 appears like a safe dating platform, but, although we didn't find any major security issues, we cannot say it is 100% safe. During our investigation, we came across numerous bogus profiles, with photos taken from social media accounts and empty profiles. Another thing we didn't quite like was the fact that it is compulsory to provide your ZIP code as one's safety may be put at risk.
Summary
Despite stating that it is completely free to use, Mingle2 is not a 100% free online dating site as there are numerous features that must be paid for in order to get the full experience and functionality of the site. Furthermore, Mingle2 doesn't really focus on a specific category of women either, and doesn't provide profiles of Russian or Ukrainian girls. A lot of the profiles on Mingle2 have been found to be fake, so not 100% belong to real people. Users must exercise caution and common sense in order not to fall in the hands of a scammer.