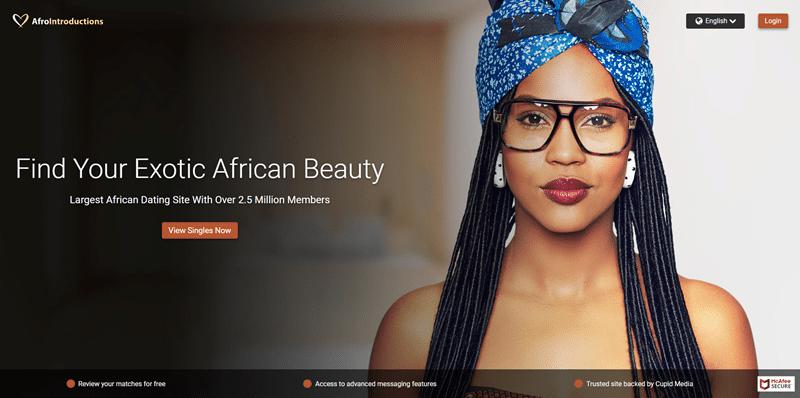 One of the leaders in the online dating industry, Cupid Media, has recently added a new product to their already extensive range of matchmaking sites, striving to be the number-one choice those looking for singles of African descent ad vice versa. With ethnic dating being a relatively new trend in the world on online dating, does AfroIntroductions really live up to everyone's expectations? Read on to find out the specifics on using its platform and to help you make the most of your experience on AfroIntroductions.
User Database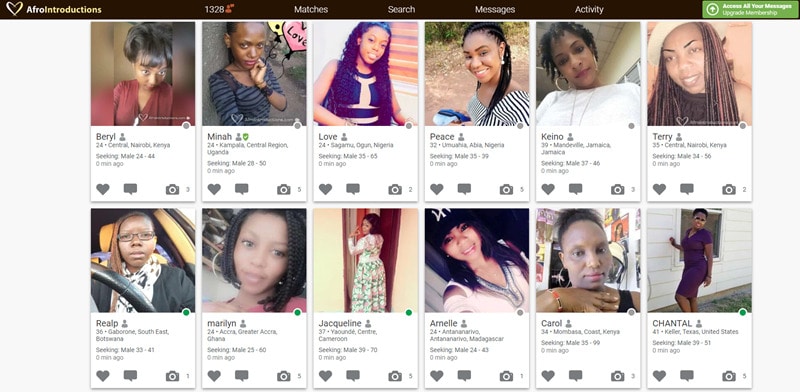 AfroIntroductions has a member database totaling around 2.5 million worldwide, with most of the website's traffic from the United States, United Kingdom, France, Germany and the Netherlands, and a male to female ratio of 2:1. However, despite claiming to having a vibrant community of active users, with over and above two thousand daily logins, some have commented on the low response rate of such alleged active members, finding it difficult to instigate a meaningful conversation or only stumbling upon scammers attempting to tempt them into sending them money.
Registration Process and Profile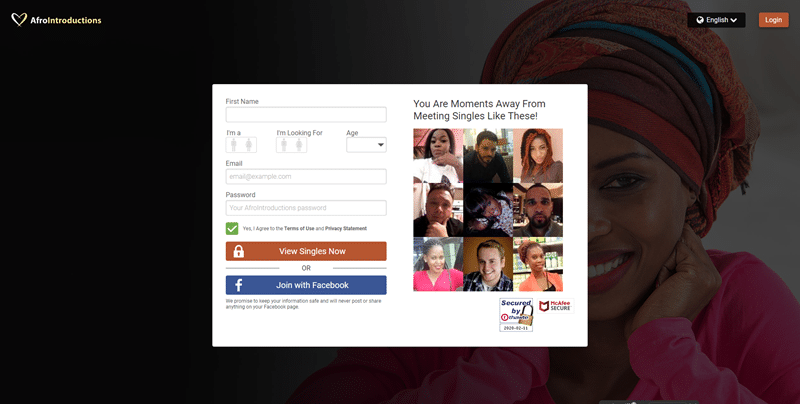 Signing up is unassuming and simple, giving members two ways to register – via email or an existing Facebook account. The latter is more straightforward but, because you are linking up your AfroIntroductions and Facebook accounts, there is a possibility that the people you meet on the site will be able to view your Facebook feed. As a result, we suggest signing up using a newly-created email address for online dating only to be on the safe side.
During the registration procedure, you will be asked to provide some basic information about yourself, such as your forename, age and gender, which will be used by AfroIntroductions to deliver potential matches to you. There is also a comprehensive personality questionnaire about the essentials of your ideal partner, including appearance, habits, life views etc.
It's not compulsory to fill in everything, and we know it can be time-consuming, but all that hard work will be rewarded with more precise matches and a higher probability of encountering that perfect someone, as it will make you appear more sincere and help you stand out from the crowd. Empty profiles or those with minimal information just don't look good or even suspicicous.
AfroIntroductions also has a Cupid tag feature, which are keywords highlighting your best personality traits you can add to your profile. Common tags you can add include "attractive", "honest", "reliable" and the like, and such keywords will be used by other members when searching for their matches.
Finally, don't forget to upload a decent profile picture of yourself as you will get ten times more clicks than if you have no photo. You can also upload additional images arranged in albums and choose for them to be visible to all or just to a selected number of people. It can take up to 48 hours for photos to be approved, which must comply with the site's guidelines, show your face clearly and not be of celebrities.
Communication Options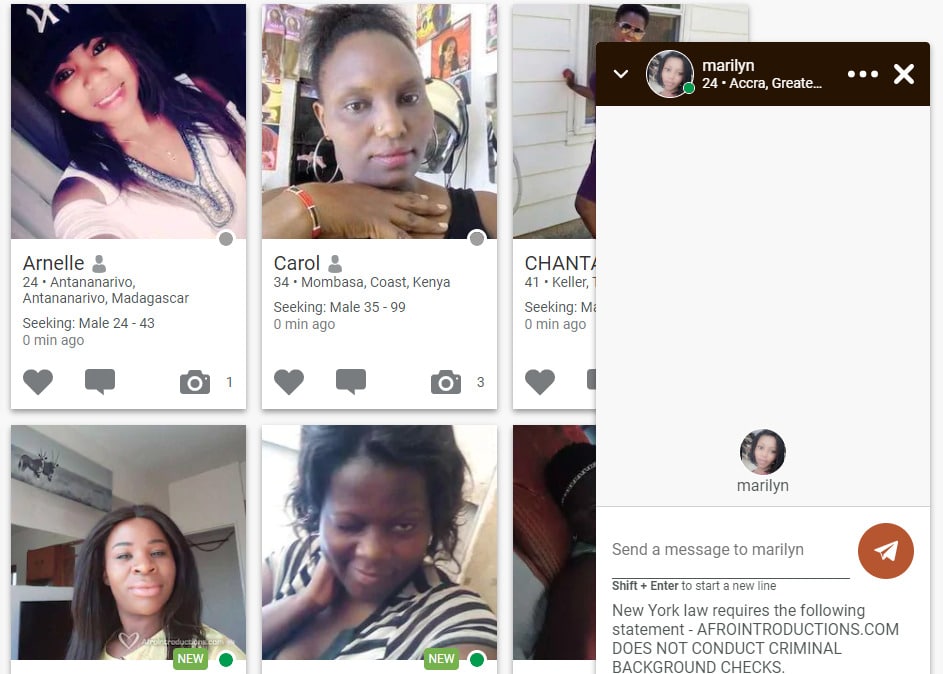 Members are categorized into standard and premium (paying) members, and the former can only show interest and communicate with the latter; standard members cannot send each other messages. More simply, one of the parties must be a paying member to exchange messages.
Premium members are also further split into gold and platinum members, both of which can send text to anyone without limitations, while video chat is only available for users subscribed to the platinum membership plan. Platinum members also free translation services, if required, and the full advanced matching options.
Another communication function exclusive to all premium members is the chat room service, with an array of rooms each focused on a specific topic. This can help members get to know others with similar interests. Once you have bumped into that special someone who catches your eye, you can take the relationship further by continuing the conversation via private messaging, or even offline and start dating.
Mobile App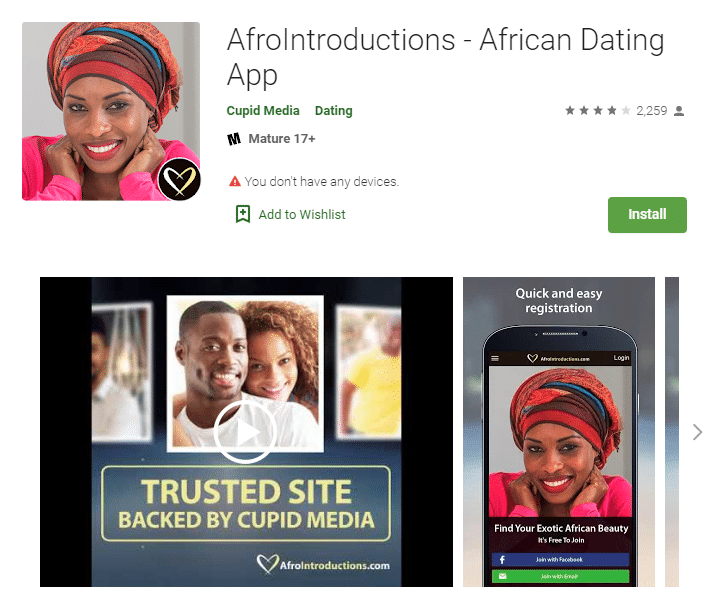 AfroIntroduction's mobile app allows users to continue the passion on the go, even when there is no computer around, never missing a message from that special someone. When you are on your morning commute to work or lonely at night while on a business trip, you can just take out your phone and find that pick up the romance where you left off. The app is available to download on Google Play and App Store for free and is extremely easy to use, not requiring to have any sophisticated skills or to be a computer geek.
Cost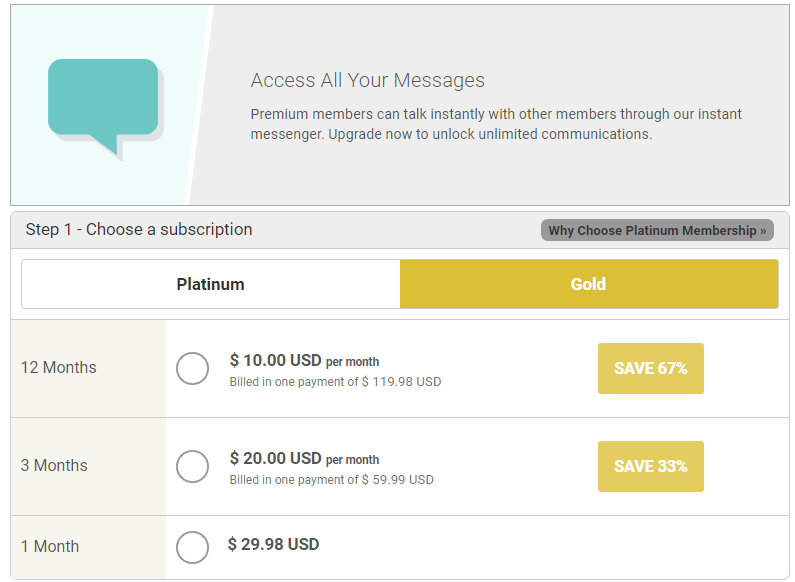 A one-month gold membership package costs 29.98 USD a month while, for 12 months, it averages out to be just 10 USD a month. The platinum membership is a bit pricier, being 34.99 a month or 12.50 USD a month for the yearly package.
Users can purchase the premium memberships by credit or debit card, PayPal or direct bank transfer, and they are renewed automatically at the end of your membership subscription, which can be canceled by going to settings on the website if you don't want it enabled. And AfroIntroductions uses advanced Secure Sockets Layer (SSL) encryption to ensure all payment transactions are perfectly safe, so you don't need to worry about your card details' being stolen.
Fraud
Scam can never really be totally prevented online, but AfroIntroductions do strive to get rid of imposters by eradicating profiles without personal details or one which is not thorough enough, which is one of the reasons why you should try and fill in as much as you can about yourself. Failure to provide a genuine photo also triggers suspicion in the AfroIntroduction's Fraud Prevention Team, likewise leading to permanent removal of a profile.
Verdict
Overall, AfroIntroductions is a decent online dating platform that caters to singles in the African market, but there are a few areas which need improving, with security being the first. The profile verification procedure needs to be made a bit more in-depth to counteract scammers from signing up and to increase the safety of genuine users. Secondly, removing inactive profiles from the database can speed up the matchmaking process as there will be less time wasted sending messages to irresponsive users. And last of all, more trial features should be provided to standard members to allow them to get a better feel of the site before diving in and becoming a premium member.