About Adam4Adam.com
Ever since the world has become more accepting towards those with different sexual desires, more and more websites and apps have flooded the market to accommodate this ever-increasing demand and need, and Adam4Adam is a good example of one which has, despite, being one of the oldest gay-dating websites in the industry, launching in 2003, managed to stay alive, remaining to be one of the largest gay social networks of all time thanks to advertisers and sponsors.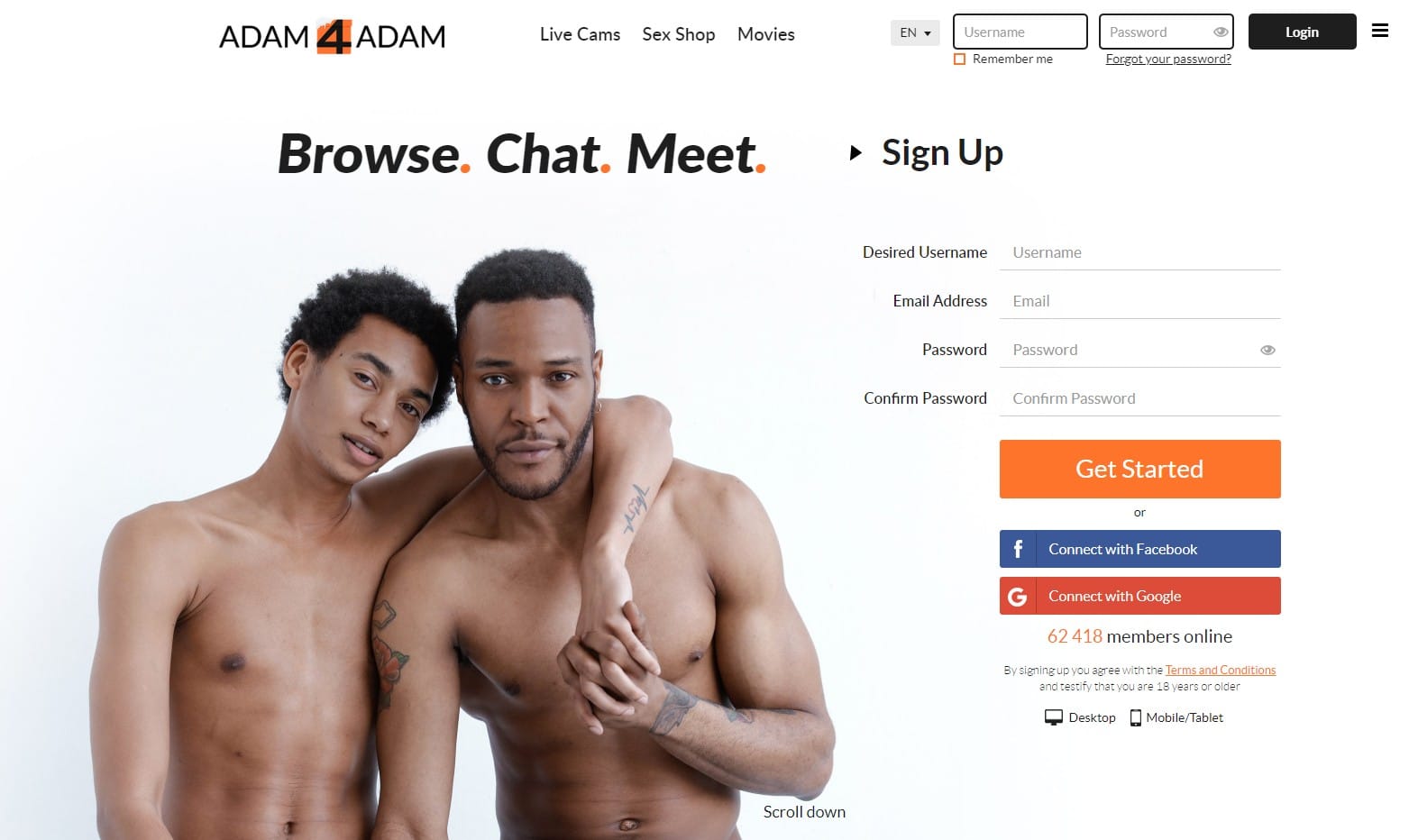 One of the reasons is why Adam4Adam is so successful is because members are not required to pay a registration fee nor any further fees, meaning you can meet and interact all for free. However, donations are accepted and encouraged, on a voluntary basis, to cover the costs of running and maintaining the site.
Unlike most other websites, which are usually aimed at those looking for serious relationships, Adam4Adam is in fact a community comprising gay men looking for a chat, hangout, hookups or just some fun. However, it's entirely possible, if that's what you want, to find men in search of serious or longer-term relationships. Many sites will also try to hide obscene images, but at Adam4Adam, you can feel free to express yourself in whatever way you please – if you want to show off your backside or more, no problem. Nudity is not censored, so be prepared to see a lot of naked men the first time you visit the site.
What type of guys are available?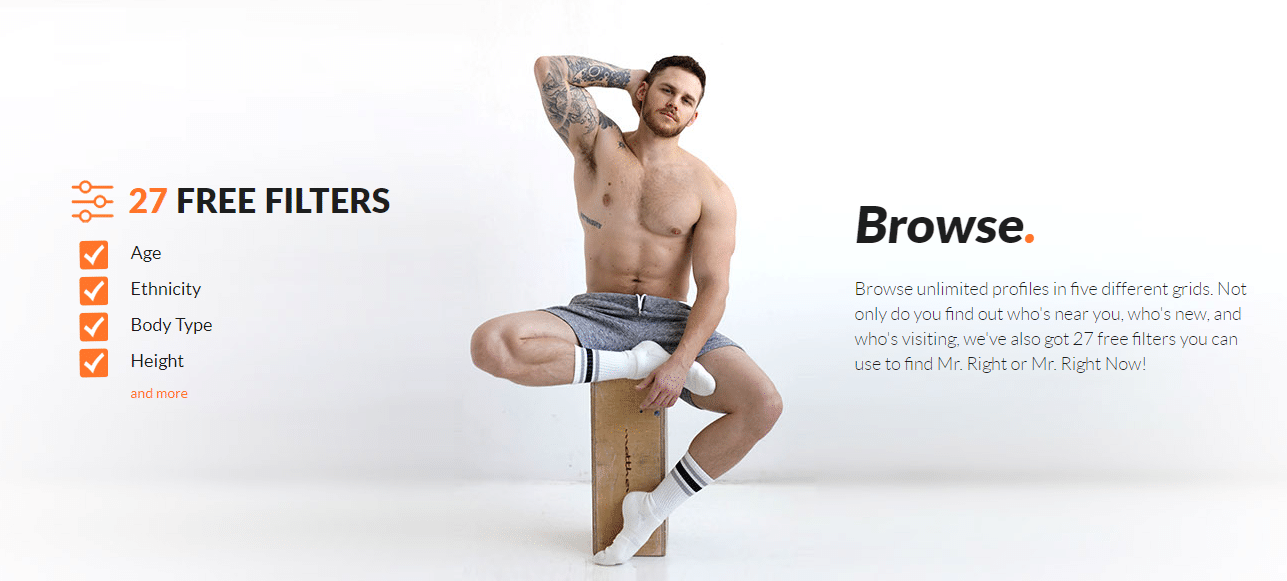 You can find all sorts of guys from all over the world, although most are located in the United States and United Kingdom. If you're based in or are hoping to find someone from these countries and feel vulnerable being open to the whole world, don't worry, you can use filters to keep your searches limited to these areas. As for the type of men available, this will vary according to area.
You will find all the common genres, ranging from jock, nerd, bear and otter, but some relatively recent ones, such as daddy, schoolboy and silky are beginning to appear. Most men are considered to be average-looking, but this is expected. If you're lucky, you may find the occasional supermodel, but Adam4Adam, on the whole, can be deemed to have the same quality member database as most other good dating websites, and whether you find a quality man is mostly down to luck.
When it comes to sex, the guys on Adam4Adam are a bit more open, compared to other platforms, and often have signed up looking for a sex partner rather than a serious relationship. So, be prepared to find some not willing to chat much.
Adam4Adam's Features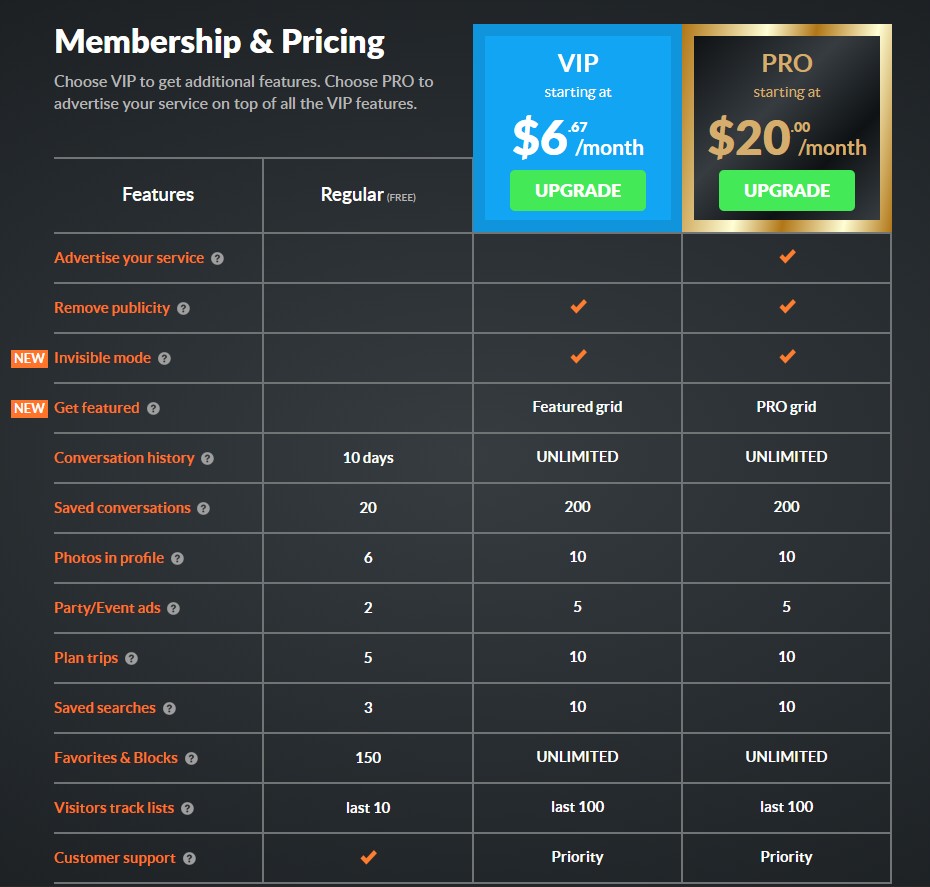 Just like other gay online-dating sites and apps, Adam4Adam is packed with features, which have been in development since its launch in 2003. It used to have just a modest profile and chat tool, whereas now members can chat, call, set up hangouts, share webcam and watch online adult shows all through the platform. Other new features include:
Home/Visitor Profile:
Have you ever been travelling away from home but wanted to look for a hookup on the road? Many sites don't offer that neat option of being able to do so with the same account, without having to change your personal details, such as location. With Adam4Adam, you have a home and visitor profile. When you're at home and want to find guys from home, you have your normal home profile, just like any other profile you use every day. But when you're out travelling, you just flip the switch and off you go looking for guys from wherever you may have travelled to.
Plan a trip:
A bit like Google Hangouts, if you've ever used it before, this feature allows users to plan a trip and notify other members when and where you will be. If you travel a lot, it's a convenient way to meet new friends for drinks, hanging out or sex.
Party ad:
Slightly different to plan a trip, party ad is a feature you can use to arrange and advertise small gatherings one month in advance, and the ad will be posted online for viewing to the whole public for thirty days. Anyone will be able to see the ad for free, which is an excellent way to plan a group trip or create a social gathering for your single male friends.
How streaming:
At Adam4Adam, members can watch shows live right from the site. They are usually graphically sexual in some way though but are free to view. There is also a function to stream shows by professional adult performers, but if you want the model to take his clothes off for you, you will have to make a donation first.
Gay-movie library:
This the possibly the most unique feature that Adam4Adam offers – its own gay-movie library – which no other online dating site has. All movies on Adam4Adam are professionally filmed and are paid for per minute of streaming with credits being deducted from the member's account. Movie rental is also available.
Sex shop:
Adam4Adam has its very own online sex shop which users can visit to purchase sex toys, marriage aids, and other adult items. Making purchases is extremely simple – no further registration is required as the store uses the data from your profile.
Underwear club:
Starting from $10 a month, members can subscribe to a monthly plan to receive a pair of underwear a month, selected by Adam4Adam from their hundreds of different designs from various international brands. The underwear is shipped directly to the user, packaged discreetly in case users are worried about being found out.
Health resources:
Adam4Adam encourages users to stay safe while online as well as look after themselves, health-wise. Therefore, a range of articles, guides and videos about sex, STDs, STIs and general health are available for viewing, free or charge.
Online Dating Safety on Adam4Adam
This doesn't only apply to online dating, but to any online website you use – it is crucial that you know how to behave online and what information you should disclose, and Adam4Adam takes this very seriously. There is a library of articles and videos explaining how to recognize fraudulent activity and what you should do to stay safe. Things you should or should not do include:
Analyzing profiles for inconsistencies;
Not disclosing personal information, including your home or work address and passwords;
Practicing safe sex and having regular blood tests.
Although Adam4Adam is considered a comparatively safe site for men to talk and hook up, users should still always be on the alert as it is still an online website, just like any other site. Use common sense and don't put yourself in risky situations, unless absolutely necessary.
Verdict
Adam4Adam has been around since 2003, that's around 16 years, which is a long time, so it has definitely passed the test of time. And the best thing is it's completely free. With more than nine million gay men registered and active on the site, it is an fantastic way for single guys looking for hook-ups to find likeminded people, and you will never run out of choice.