A Brief Introduction of DateAsianWoman.com
DateAsianWoman.com has been one of the easiest-to-use and most value-for-money international online dating platforms for over 20 years, focusing on connecting single men from all over the world to girls from Asia. Thousands of couples have already been united by DateAsianWoman.com. Despite this considerable age, the site still appears fresh and hospitable to both devoted members and newcomers. This is because of its continuous adaptation to its users' needs and to new technology. Its selling point is the variety of communication tools each of which are aimed at different users to meet the needs of all types of people. This is necessary as DateAsianWoman.com has a broad user base, comprising of people from different backgrounds and with different preferences. Having stood the test of time, being one of the longest-standing online dating sites in the industry, this is surely only possible because of its flawless service and impeccable reputation.
Simple Registration on DateAsianWoman.com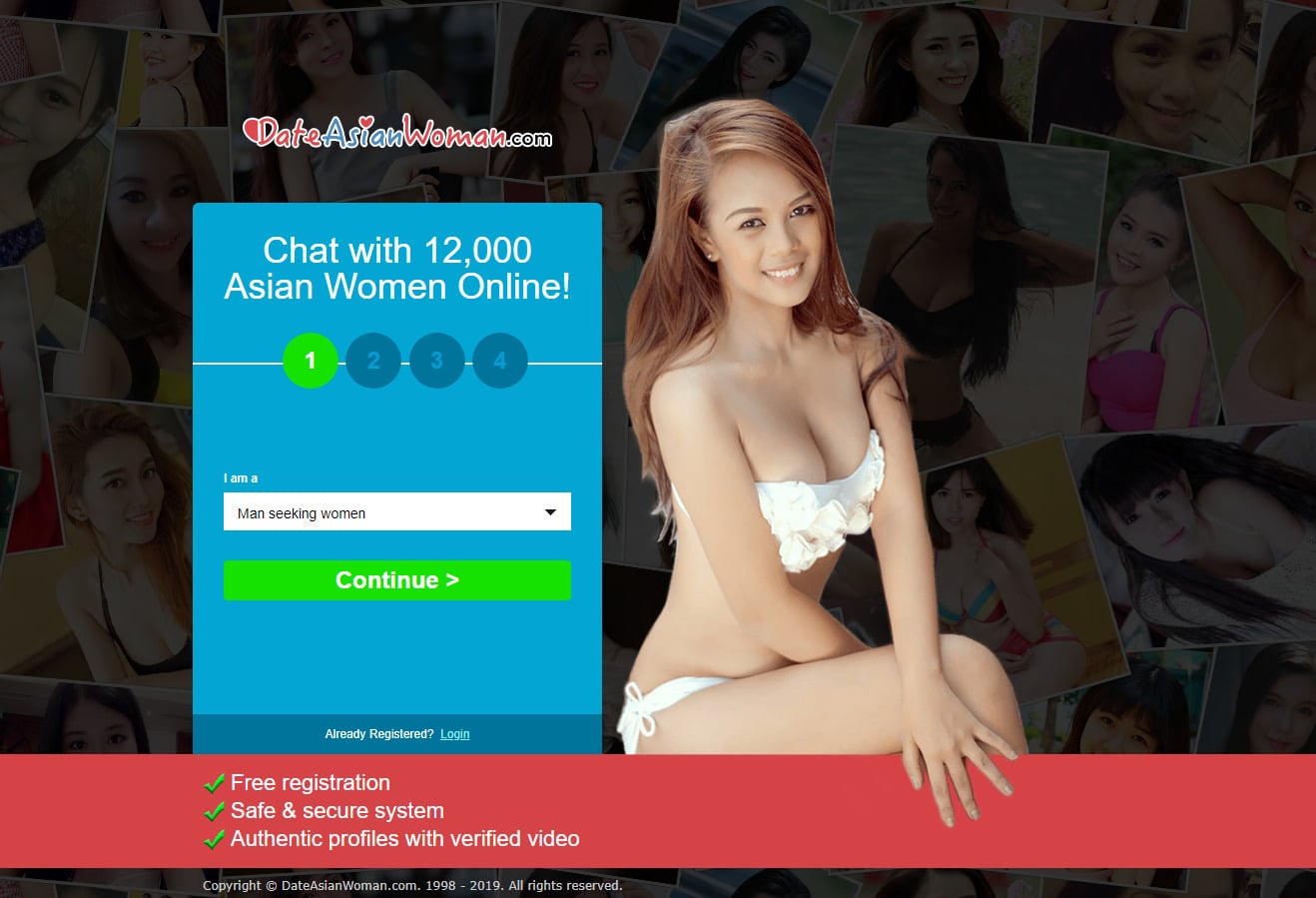 The design of the site looks fairly contemporary and up-to-date, and the home page is warm and inviting. First of all, you'll need to register; the process consists of only two steps. You'll need to provide the information needed to create a profile: your name, email address and a password. You then upload a photo of yourself and fill in some additional information about yourself, including what you expect in your potential partner. This part is not compulsory, so if you're a little shy about sharing photos or anything in particular of yourself, you don't have to. However, we do recommend you fill in as much as possible and do so as honest as possible, as you will increase the chances of someone special's finding you a lot more.
You're now ready to go on search for your Asian beauty from DateAsianWoman.com's the huge member database! The site believes you yourselves should be the one who controls the match-making process. As a result, you will have to specify your own search filters and criteria. But if you don't feel like doing this, there is always an automatic function. With a click of a button, potential compatible partners will be recommended to you.
How Many Girls Can I Find on This Site and What Quality Are They?
As you should know, Asia is the most populated and densely populated continent in the world. So, if you're wondering how many girls you can find on this site, I won't need to answer that. Furthermore, DateAsianWoman.com is the one of the oldest and most reliable platforms for men looking for Asian girls and vice versa. So we can say that DateAsianWoman.com is the site with the most active profiles and women looking for and waiting for men to drop them a line. With such a huge database of beautiful gorgeous Asian women, we're sure everyone can find someone.
DateAsianWoman.com is aware of the fact that there are a lot of men worried about being scammed by hot Asian women. You're already having trouble choosing which woman to go for and having this thought constantly in the back of your mind doesn't help. In order to give users peace of mind and to make the love-searching process as enjoyable as possible, DateAsianWoman.com adopts a rigorous profile verification process which all profiles of women must go through to ensure any suspicion of fraud is minimized.
How Can This Site Help Me Find My Dream Asian Lady?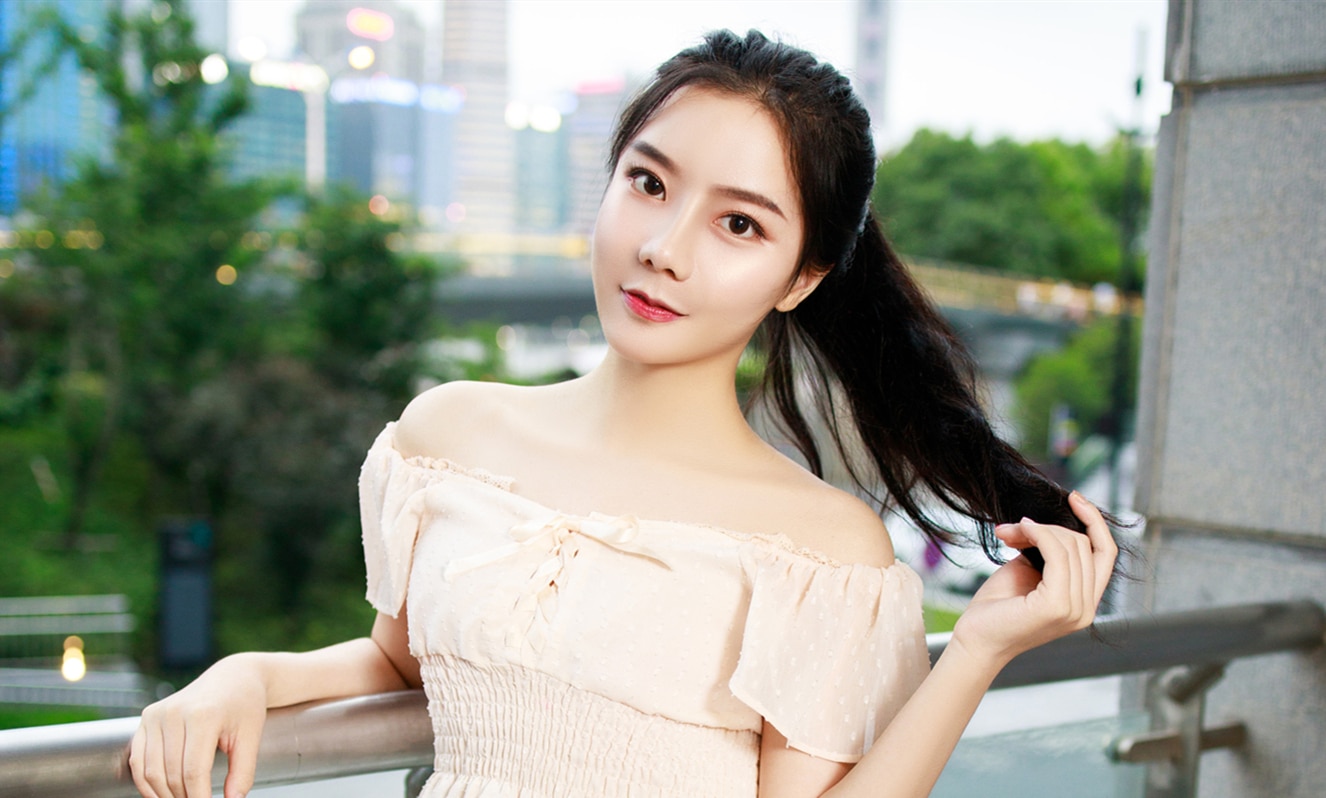 Those of you who have at least a little experience in international online dating will know that not all sites offer the same services or functions. You may find that on site A this is better and on site B that is better. With DateAsianWoman.com, you don't have this problem. This is because they provide a wider range of services than other sites so you're bound to find one that you're comfortable with. For those of you who prefer traditional mail writing, there is the EMF service; for real-time text chat or video call, there is the Chat and CamShare services; if you want to hear her voice just like in a phone call, there is the Call service. The gift and flower service is another great service to use if you want to give your lady a surprise and have gifts delivered to her doorstep.
You may be thinking, what if the lady doesn't speak my language or I don't speak hers. This is not a problem either at DateAsianWoman.com as there is a dedicated translation and interpretation team which members can take advantage of free of charge. These services are built into each communication tool, so you can choose to use it if you wish.
Something that many dating services overlook is a good customer service team. At DateAsianWoman.com, it is 24/7, so if you come across any problems on your love journey, you can contact customer services at any time and you will get a reply very quickly.
Is It Safe to Date on Such Dating Websites?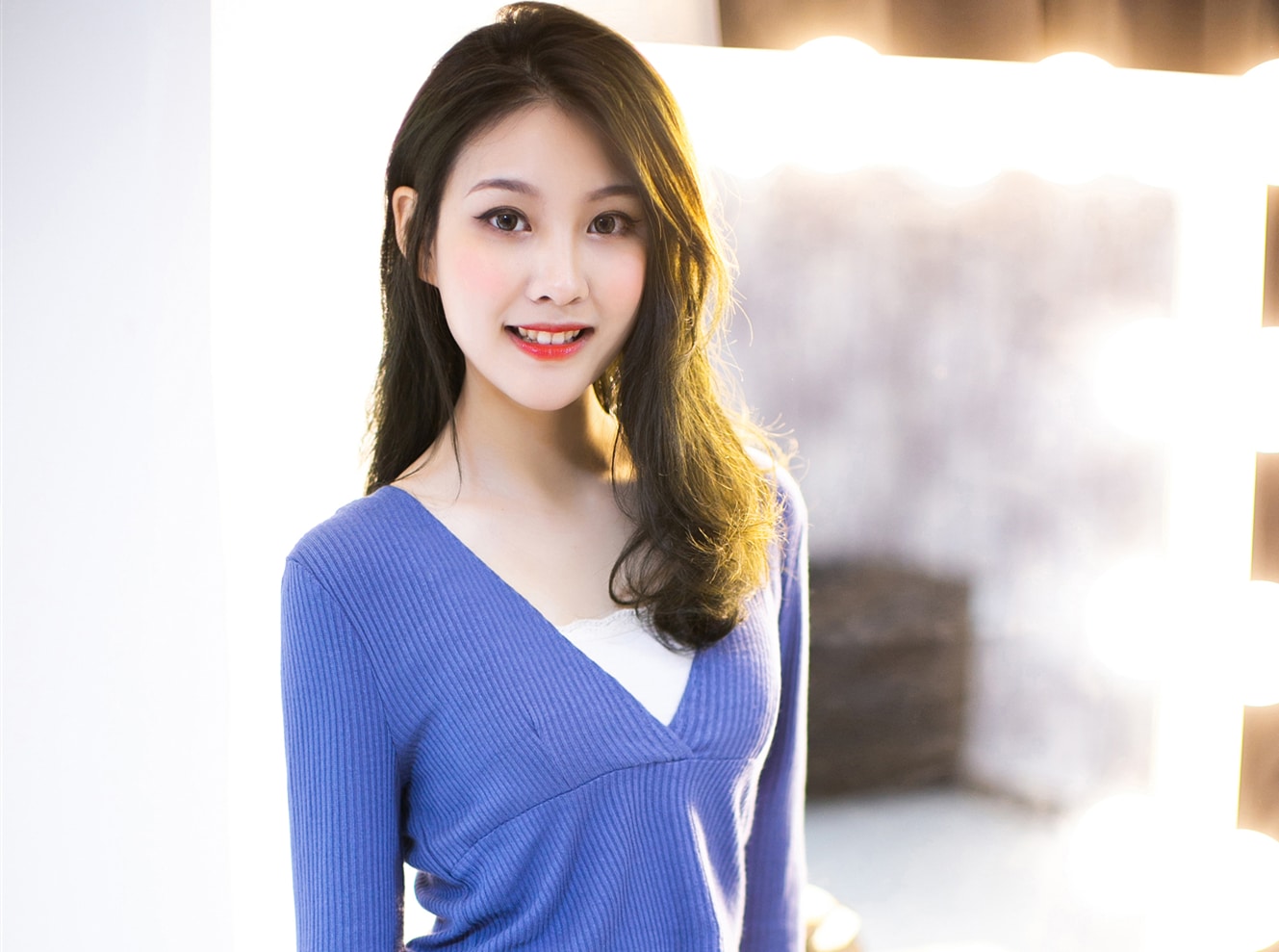 Many online dating sites nowadays claim to carry out checks and to have anti-scam policies and measures. They do have these checks but they're never thorough enough. And then they tell you to use common sense as they can't make any guarantees. However, DateAsianWoman.com does make such a guarantee. It is considered one of the safest online dating sites around as all profiles of women are thoroughly checked before being allowed to be posted on the site. And if you do, in the unlikely event, find that you have been cheated, you can contact customer support at any time and they will do their best to help.
How Much Will It Cost to Meet the Gorgeous Asian Women on DateAsianWoman.com?
As DateAsianWoman.com has such a huge variety of services and functions, including a huge translation team, it takes a different approach to pricing. They charge each time a service is used, or on a per-five-minute-of-usage basis for some services, in credits. The only thing free of charge is the browsing of profiles and a couple of introductory mail services, namely Admirer Mail and Say Hi. But you do pay for what you get, and you do get quality service so it's definitely worth it.
As for how much you will need to spend each month on the site, this is difficult to say. It really depends of how much time you need to find a girl you're happy with to take the relationship offline. So use each service wisely!